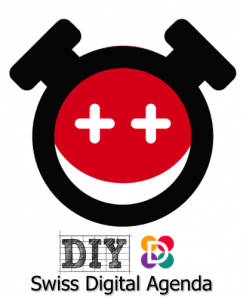 This DIY Kit is provided for you to run your own workshop on the Swiss Digital Agenda, It has been remixed from the French Conseil National du Numérique equivalent. It includes all relevant material to plan and run the workshop including a step by step guide for organisers.
You can download the full DIY Workshop material from this link : NumeriCH-DIY-Kit
The Material is available only in French. We are glad to provide the sources if anyone want to do the translation 😉
Once the workshop is over, please remember to provide the resulting outcome on the DemocracyOS platform for sharing, discussion and vote by everyone : http://numerich.democracyos.com/
Finally, we kindly ask you to complete a short survey about your workshop here : https://goo.gl/2DyADX
We hope you enjoy contributing to the crowd-crafting of the Swiss Digital Agenda.
Also remember that the National Debate on the Swiss Digital Agenda takes place on GovFaces.com and we're sure you have many valuable things to say after running the workshop. So, do consider joining the conversations here : http://ch.govfaces.com/